Holiday Festival 2015
Date: Sunday, December 6, 2015
Time: 11 am – 4 pm
Location: Newtown, CT
---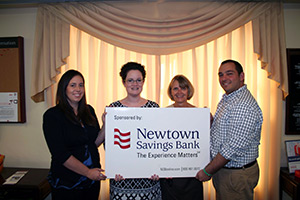 Newtown Savings Bank presents the 30th Annual Holiday Festival to benefit Newtown Youth & Family Services. The festival is home to the Nutcracker Suite Ballet, Historic Trolley Tour, Historic House Tour, Festival of Trees, Gingerbread House Decorating Contest, and The Holiday Tea hosted by Newtown Savings Bank.
In addition to this wonderful holiday festival, NYFS will also celebrate the 30th Anniversary of the Polar Express with a replica of the Polar Express! So, don't forget to hop on the "train" for a magical journey down Main Street! Tickets for the Polar Express are $3.00 and can be purchased the day of the event.
General admission tickets for the Holiday Festival will be available beginning Monday, November 9th at Newtown Savings Bank Main St. and Sand Hill Plaza locations, NYFS 15 Berkshire Rd. from 9:00am-4:00pm, or online by clicking BUY TICKETS NOW.
Prices are as follows:
$25 for the Family 4-Pack (2 adults, 2 children)
$12 for adults
$5 for children ($10 max for children)
Tickets can also be purchased the day of the event in Edmond Town Hall.
Proceeds from the Holiday Festival will assist with financial assistance for programs and services.
Save the Date! Sunday, December 6th, 2015