Holiday Festival 2015
Date: Sunday, December 6, 2015
Time: 11 am – 4 pm
Location: Newtown, CT
---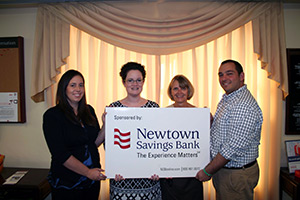 Newtown Savings Bank presents the 30th Annual Holiday Festival to benefit Newtown Youth & Family Services. The festival is home to the Nutcracker Suite Ballet, Historic Trolley Tour, Historic House Tour, Festival of Trees, Gingerbread House Decorating Contest, Holiday Tea and new additions!
There will also be a kick-off Jingle Bell Jam concert on Saturday night at 7:00 pm before the festival. Tickets are $10 and separate from the Holiday Festival ticket but will get you reduced admission of $5 on an adult Holiday Festival ticket.
Holiday Festival tickets and Jingle Bell Jam tickets are available at Newtown Savings Bank, (Newtown – Main St. & Sand Hill Plaza, Brookfield – Federal Rd.) online and in our NYFS Administrative Offices located at 13 Berkshire Rd. Prices are as follows:
$25 for the Family 4-Pack (2 adults, 2 children)
$10 for adults
$5 for children ($10 max for children)
Tickets can also be purchased the day of the event in Edmond Town Hall.
Save the Date! Sunday, December 6th, 2015