Safety Town
A Positive Youth Development Program of Newtown Youth & Family Services
Program Description: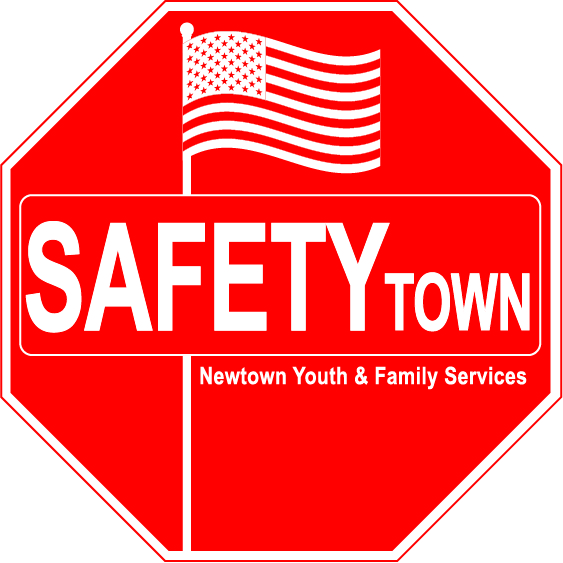 Newtown Youth & Family Services' Safety Town program is a one-week interactive safety education program developed to teach rising kindergartners important life-saving lessons on strangers, traffic, fire, pedestrian, poison, drug, playground, bus and water safety. This program began in 2013 and is a replica of the nationally recognized program founded in 1937 in Cleveland, Ohio by policeman Fred Boals.
Safety Town combines classroom instruction and the use of a miniature town designed to provide a complete hands-on experience. The miniature town has a fire house, police station, library, and even features the historic Newtown, CT flag pole. Within this town, there are working traffic lights, crosswalks, bicycle lanes and signs which create an environment for children to practice what they have learned through constructive play.


Program Information
Due to COVID-19 we have made the difficult decision to cancel Safety Town for 2020. Safety Town will return in 2021!
2019 & 2020 Cost: $95 per child.
Financial assistance is available.
Rates for 2021 may be slightly different.
Safety Town is a one week program. You have three weeks to pick from.
Schedule from 2020
Week 1: July 6 - July 10
Week 2: July 13 - July 17
Week 3: July 20 - July 24
Classes are held daily, Monday-Friday from 9:00 am to 12:00 pm, rain or shine, and a snack is provided each day.
A graduation ceremony is held the Friday of each session. Parents and relatives are invited and encouraged to attend this ceremony.
Safety Town will be held at the Newtown Youth & Family Services located at 15 Berkshire Rd., Sandy Hook, CT 06482.
If you have any questions please contact Chelsea Preneta at CPreneta@newtownyouthandfamilyservices.org or (203) 270-4335.