REC - Reaching Everyone's Capabilities
REC, the social and recreational club for children, teens and young adults with social difficulties or moderate to high-functioning Autism Spectrum Disorders.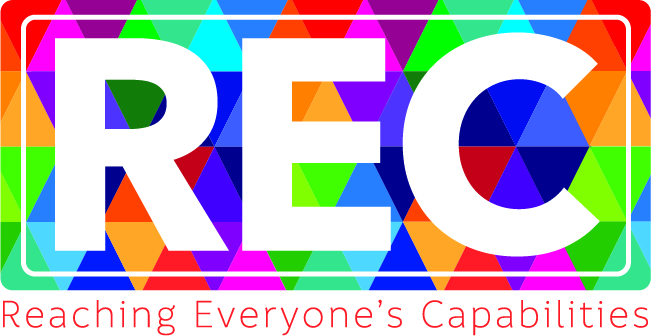 REC members engage in activities and outings with guidance from trained NYFS staff. Make friends and have fun while developing individual growth, confidence, independence, flexibility and patience.
REC is separated by age group (except for summer REC which combines the child and teen group).
Children 7 - 12
Teens 13 - 17
Young Adults 18 - 35
REC for Children & Teens
Spring, Summer, Fall & Winter REC
Operates on an ongoing seasonal cycle; one fall session, two winter sessions and two spring sessions. Each session is 5 weeks long and the group meets weekly.

Fall Session - Happening now! Come check it out.

*Sometimes start dates need to be adjusted by a week.

Children's REC, 7 - 12 years old, meets on Wednesdays from 5:30 - 7:00 pm.
Teen REC, 13 - 18 years old, meets on Thursdays from 5:30 - 7:00 pm.

Cost per 5 week session: $170

REC Activities and Outings Include:
Farm Experience & Animal Care at Van Vleck Farm, Fall Foliage Exploration/Chemistry/Crafts at Audubon Bent of the River, Food Safety & Preparation, Monster Mini-Golf, Circus Moves, Game Night, Robotics/Programming, Model Rocketry & Stargazing and more!

All prospective members MUST meet with Adam Horvath, Autism Recreation Coordinator, or a REC mentor prior to joining REC. Please email ahorvath@newtownyouthandfamilyservices.org or call 203.270.4335.


Register >>
REC for Young Adults
Open enrollment! For adults ages 18 - 35.

REC for Young Adults is designed to connect individuals who are seeking friendships and social opportunities within their community. Two NYFS mentors who serve as "social role models" make sure the group is cohesive and relationships are established and developed. Members are encouraged and guided to plan and implement their own social group events.

Members meet twice a month, every other Tuesday from 6:00 – 8:00 pm. Activities and locations are dependent on members and will vary each week.

Cost per 6 month session: $25 (12 weeks)
Does not include the cost of activities.

All prospective members MUST meet with Daryl Might. Please call 203-270-4335 or email DMight@newtownyouthandfamilyservices.org.