Homework Club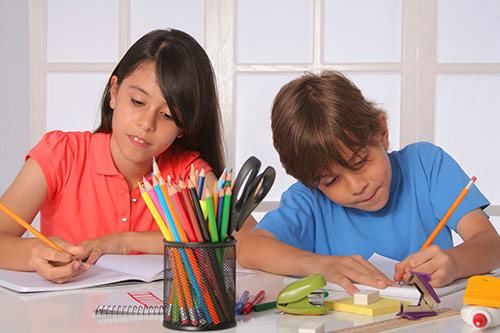 Homework Club is an after-school program that enhances students' understanding of their assignments, in addition to providing a safe, quiet place for students to complete homework, receive tutoring and enrich organizational skills. Homework Club meets twice a week and is facilitated by teachers and NYFS staff as tutors.
Newtown Middle School & Reed Intermediate School Homework Club
Newtown Middle School: Meets on Mondays and Wednesdays from 2:45 - 3:45 PM.
Reed Intermediate School: Meets on Tuesdays and Thursdays from 3:30 - 4:30 PM.
Homework Club will start the week of October 22nd!
For more information, contact Madison McColl, Youth Coordinator at MMcColl@newtownyouthandfamilyservices.org or (203) 270 - 4335.